3D printing has provided many innovative designs over the years, not only with the printers themselves but also with what can be 3D printed. In some homes a 3D printer is even considered as being a domestic appliance with the same importance as a washing machine or TV.
With that in mind then, surely there are possibilities to be grasped in designing and printing things for your own home. That could include decorative pieces, functional items and even furniture. Having been involved in the world of 3D printing for several years now, I can assure you that I've seen some great innovations in 3D printed interior furnishings but also some weird and wonderful stuff which might get you thinking.
Let's then take a dive into the world of 3D print ideas for home use and see if you like or are inspired by what I think are some of the most interesting items I've found. As we're interested in gaming and Anime at Geeky Inc though, I've focussed on the gaming side of things as this is where you'll find most things you can 3D print for home use.
Bringing it Home
I've scoured the internet, well the 3D printing related parts of it anyway, and have found some interesting and also some strange items that might enhance your home environment or may at least raise a smile or eyebrow! So let's kick off with an essential part of any modern home and gaming environment alike, lighting.
Hexawall - Hexagonal Wall Lights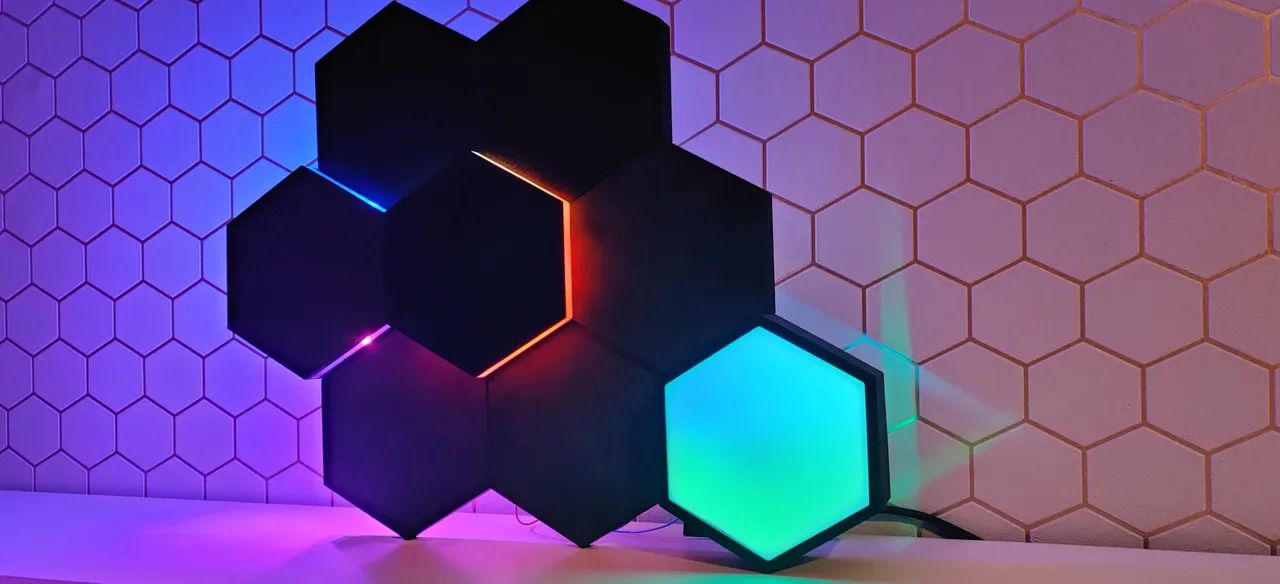 If you're looking for good designs and 3D print ideas for home, then you can't go far wrong by taking a look on sites such as Printables. It's always good to have free STL files to 3D print and all the designs you'll find on Printables are completely free to download.
There are a few hexagonal lighting set up designs around but I particularly like this one from 3DMonkeyNL as it has the extra feature of added depth. So, not only do you get a flat light wall but also raised hexagons which are backlit. This gives a great effect and would enhance any gaming room. Obviously though, while the print file may be free, you will need to invest in some suitable LED lights and have a bit of experience in wiring these to complete the effect. The designer has though listed all the additional tech you'll need and there's also an associated YouTube video that takes you through the project.
All in all a great design and a fun and satisfying project to take on.
Super Mario Lamp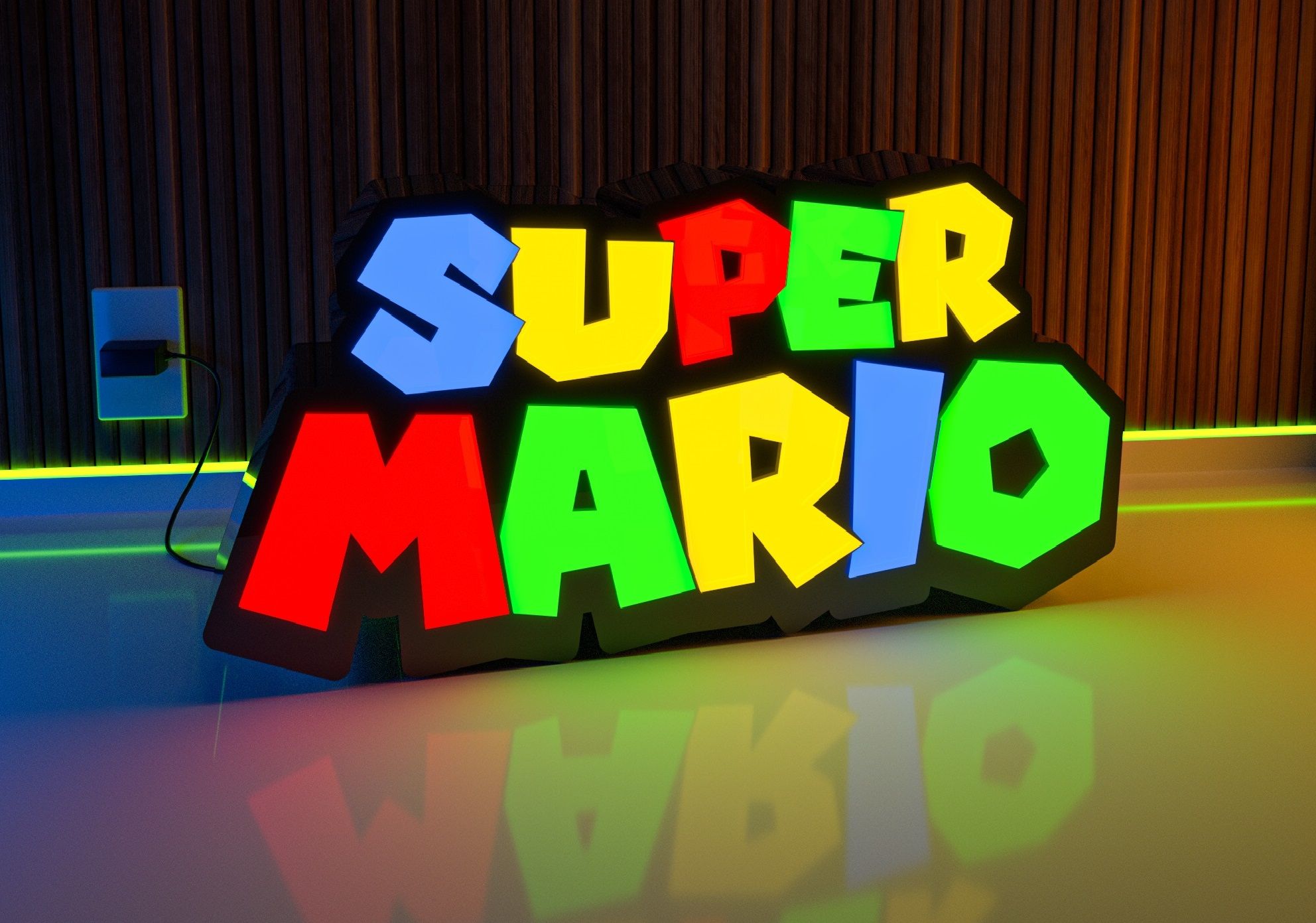 Keeping with the lighting theme but now moving from the wall to the desktop, what die hard gamer's home would be complete without this Super Mario lamp?
Designed by Alienexplorer, you can find this for download on the Cults 3D site (where you'll unfortunately have to pay a small fee). This lamp though looks great if you print it using the different colors as in the picture but will also be effective in black and white. The lighting though is the key to making this lamp, well…a lamp, and there is a YouTube video which shows you how to add this as well as some of the designer's other creations. You should only need a simple white light added to the model though to make it shine.
Let's step away from the light and move into the shadows. Well, maybe not the shadows but in my house it's where good food goes to die…the kitchen
Kitchen Gadgets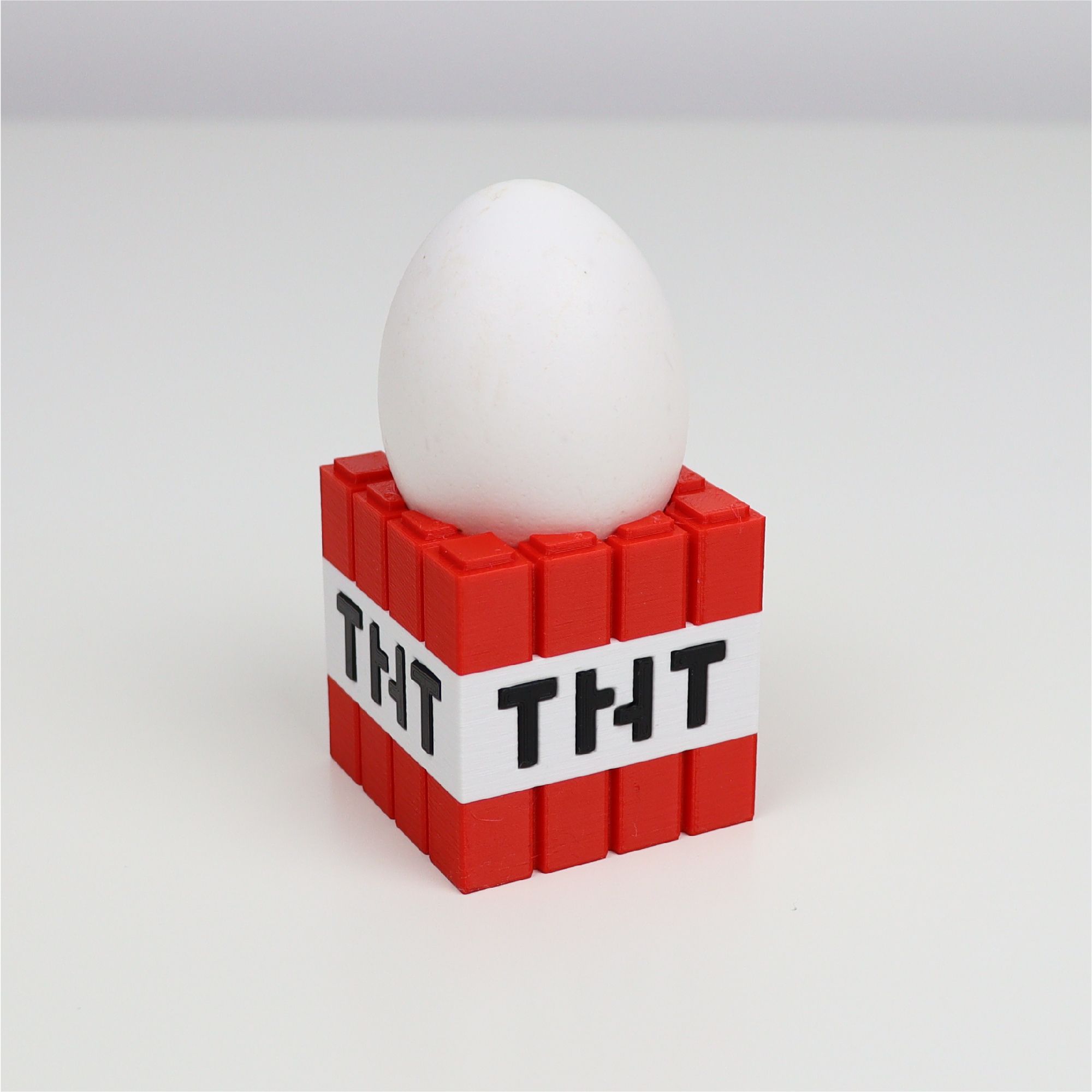 I've grouped this assortment of useful little tools and gadget under one heading as, apart from showing you the file and giving you the link, there's not much else to say. These aren't necessarily game related but they could be game changers in making your life a little bit easier.
This is just a small list of the many kitchen aids and handy gadgets on offer to the 3D printing world.
Kitchen Sink Organizer. Designer: Raflab. Where?: Cults 3D
Banana Slicer. Designer: Mahbubcg. Where?: CG Trader
Minecraft TNT Egg Cup. Designer: Cube 3D World. Where?: Cults 3D
Set of Funnels. Designer: Mahbubcg. Where?: CG Trader
Pisa Pizza Cutter. Designer: Aberdeen Apiary. Where?: Printables
Playstation Logo Cookie Cutter. Designer: Upcrid. Where?: Cults 3D
So that's just a very small selection of 3D print ideas for home use in the kitchen. Now let's move onto something that might surprise you. In my previous article "Building Your First Gaming PC: 3D Printed Edition" I gave you some ideas on what you need and how to construct a 3D printed gaming PC. But what about 3D printing a Nintendo Switch?! Impossible I hear you cry but wait, because here it is…
Nintendo Switch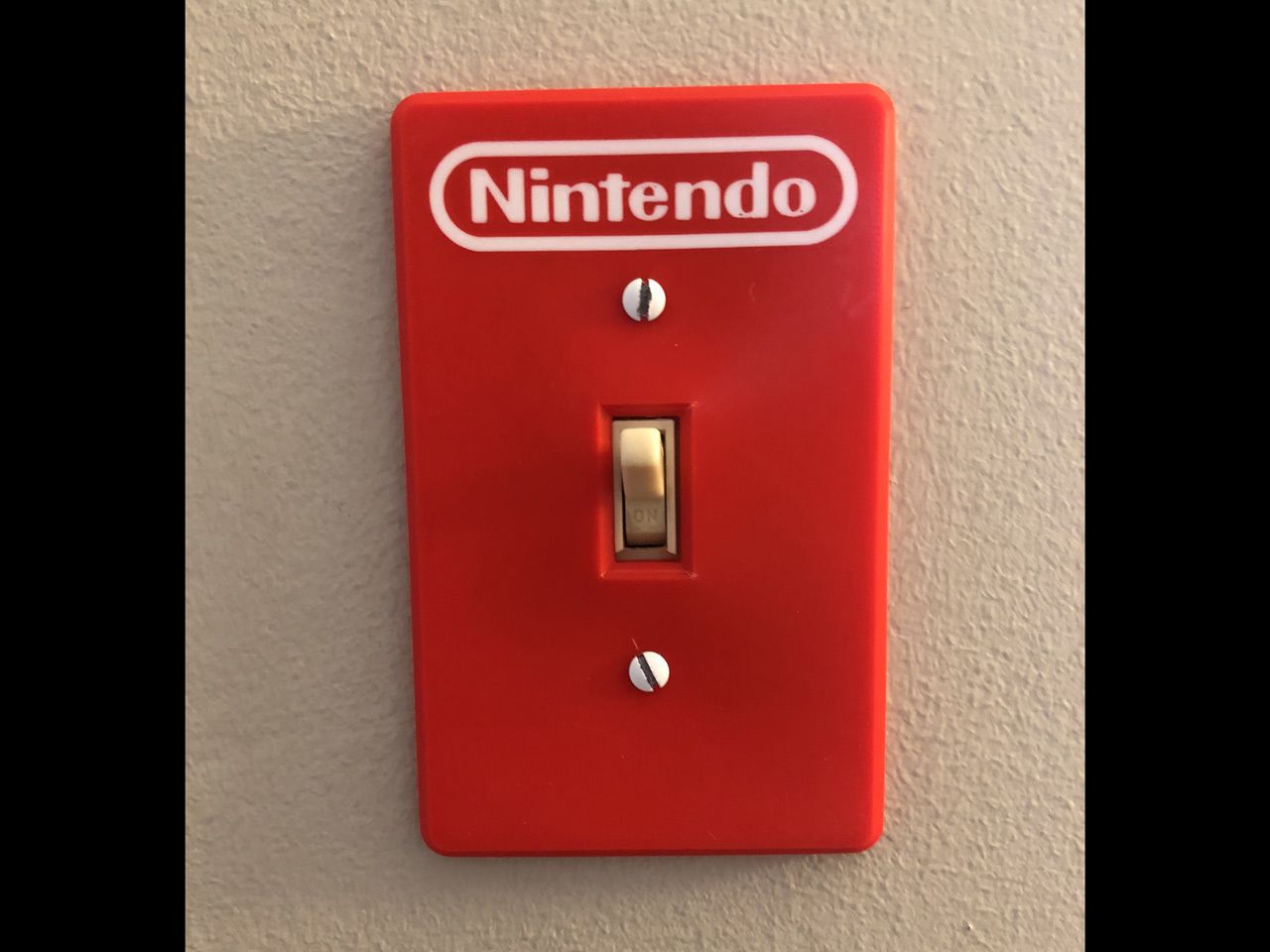 Yes, you've guessed it, another attempt at humour from yours truly. My apologies but I know I didn't fool any of you, well maybe you in the purple t-shirt.
Anyway, fooling aside, this is still a nice design from Mkoistinen on the Cults 3D site and as a reward for maybe being tricked into looking at it, it's there for free. The designer has said that they changed things around a bit to make the cover for their own light switch and you may need to do that as well. This shouldn't be too difficult if you load the STL into a CAD program like Tinkercad or Blender.
Staying with the Nintendo theme but now moving into a piece of gaming history, did you know that the company of Nintendo was actually founded in 1889 in Kyoto, Japan? That's only three years after Coke (1886) and over 50 years before McDonalds (1940).
There is though an important fact to remember with this fact that Nintendo obviously didn't start out by producing video games. They were in fact playing card manufacturers and this first foray into the world of games and pastimes was what would eventually lead them to become the global gaming giant they are today.
This next item then is a nod to that history.
Nintendo's Former HQ Plaque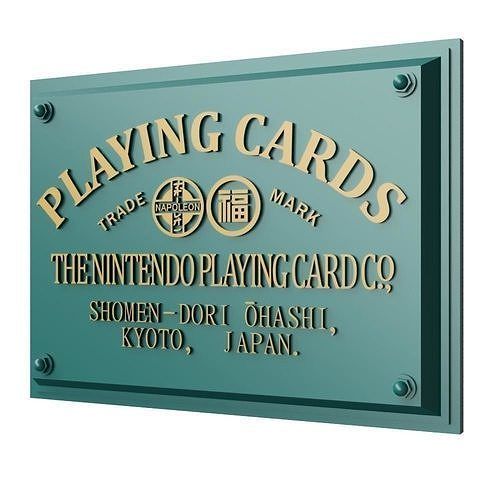 The design was created by Shigeryu and can be downloaded (at a cost) from CG Trader.
If you're looking to give your home a bit of style and also to show off your knowledge of gaming history then what better than to print and display this on your wall. Better yet why not put it on the wall by your front door and really confuse delivery drivers!
Super Mario Pipe Key Hanger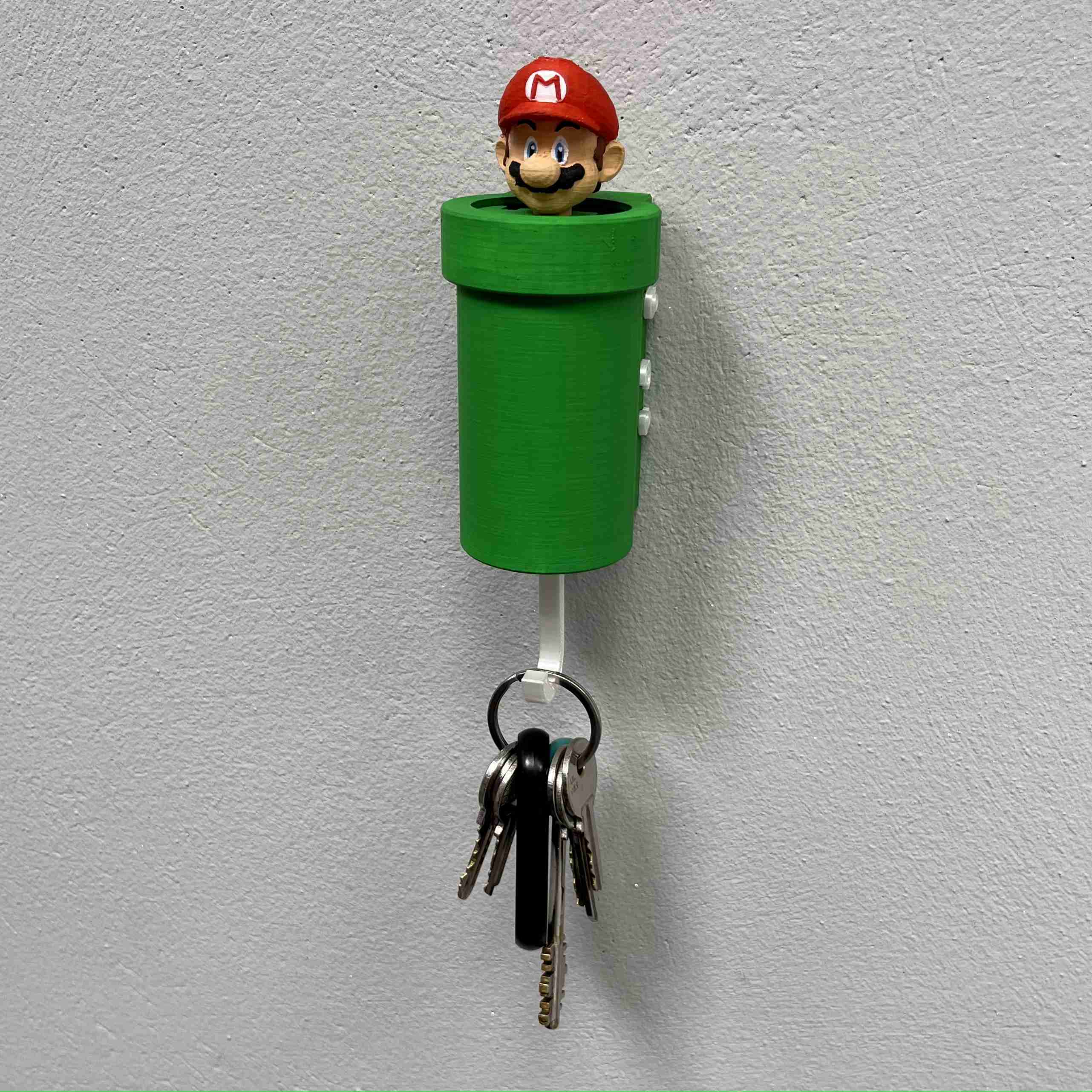 My apologies again for the Nintendo heavy nature of the items in this article but there are a lot of fans out there who like designing things so what can I do?
This model/gadget is both functional and a bit of fun. The clever design means that when you hang your keys on the hook, Mario pops up to say hello. You could print this slightly bigger and use it as a hanger for your headphones but it might not work with anything too heavy.
The design is by Mech 3D Printing and can be found on the Creality Cloud app and desktop site. The same designer has also made a Luigione so why not print both and have the matching set?
Power Socket Shelf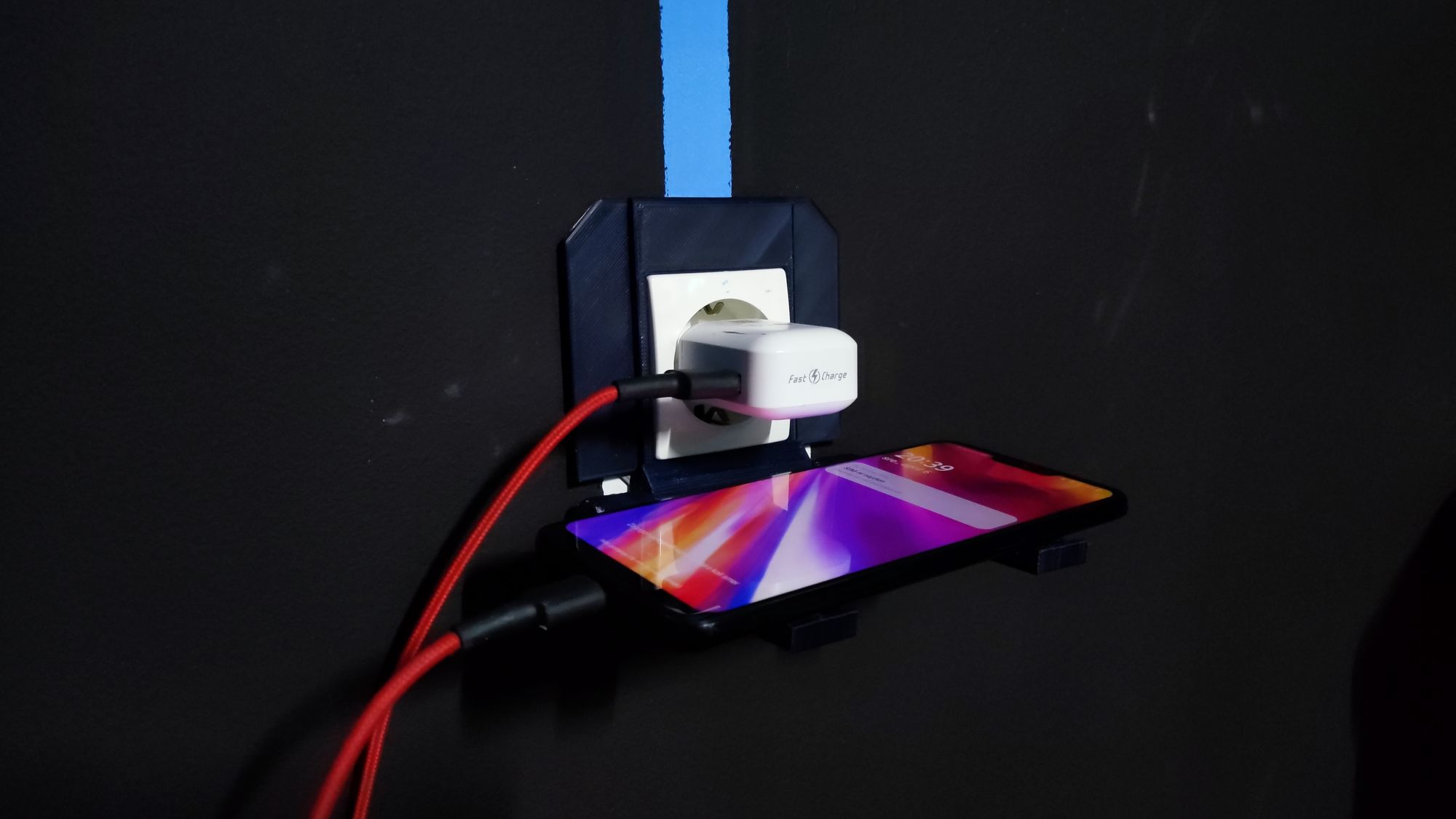 If you're living in a modern home of the 21st century then you'll no doubt be inundated with cables for different gadgets such as your smart phone or tablet. You may also find that, although you have a free power socket to charge your phone, you may not have anywhere to put it except on the floor.
Well, now you can have a handy and compact way to charge your phone, keep it near to the power socket and keep it off the floor. This, like the Nintendo Switch Cover, may need to be adapted to suit the type of power sockets you have but again, that can be done fairly easily.
The design pf this item has been created by Mgabrov and can be found on Cults 3D.
Adjustable Projector Holder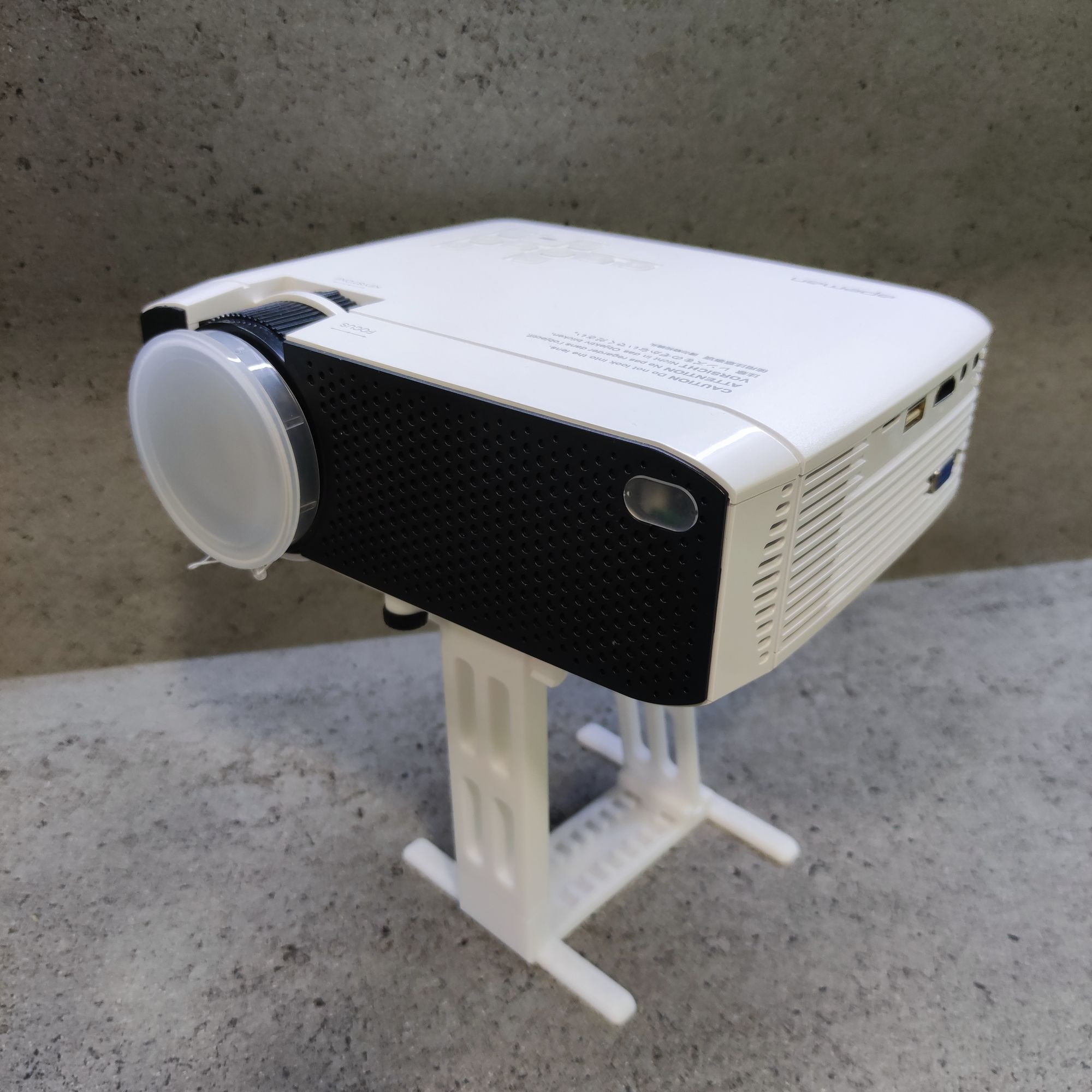 What better way to enhance any gaming experience than to have it projected onto your wall or dropdown screen. Imagine the scale of your gameplay compared to that of your TV or monitor. Well, I can't unfortunately offer you a 3D print of a projector but, if you're lucky enough to have one already, I can offer you this adjustable holder/stand which will further improve your viewing pleasure.
The design is by JCM44 on Cults 3D and although he does list a few specific projectors that it will fit, he also says that "other projectors" are compatible. I'm not sure if  that means its universal but give it a go and see if its right for your projector.
Star Wars Chess Table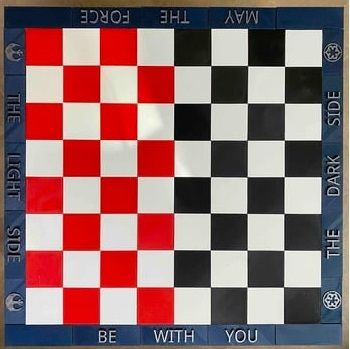 My apologies once again for this item as it's a bit of self-indulgence I'm afraid.
I actually designed this Star Wars themed chess table a while ago and thought that as I was writing about gaming related 3D print ideas for home use, this fits the bill.
The idea started from the fact that I'd made an enclosure for my 3D printer using IKEA Lack tables. If you're not familiar with the concept then the IKEA Lack side table is pretty much the perfect size to cover an Ender 3 printer or any printer of a similar size. If you stack one on top of the other and add sides to it then you've got a pretty neat and inexpensive printer enclosure.
So, I made the enclosure but had bought 3 tables (they are ridiculously cheap) thereby having a spare. I therefore thought it would be perfect for a chess table so designed what you see in the picture. Each tile is individually printed and then the border tiles are also individual with the appropriate wording and symbols on each.
You could of course expand on this and create an RPG table or series of tables that slot together. That's for another day though!
You can download all the files you need for free (I'm a good guy!) from Thingiverse.
TP Roll Holder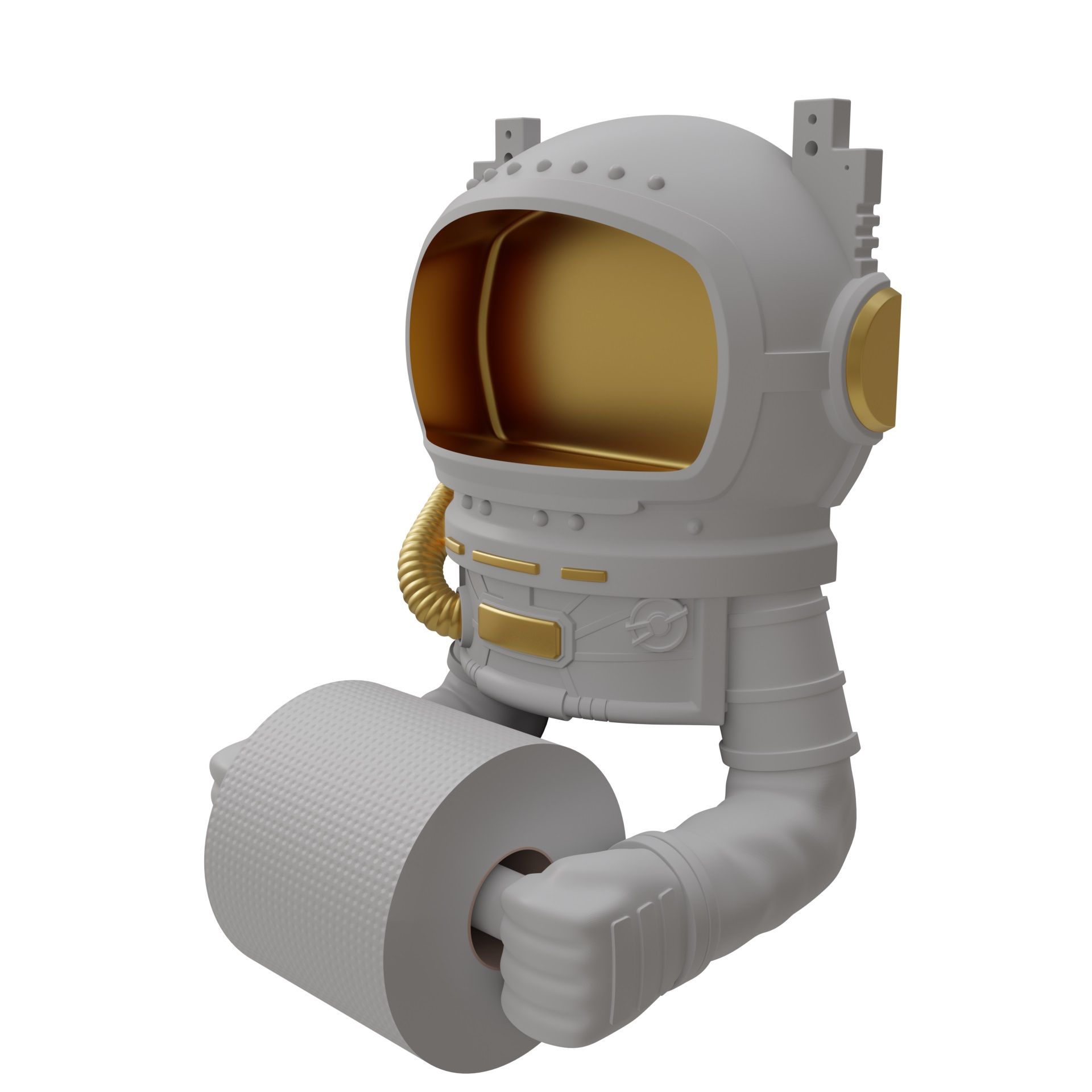 And finally I present to you the Astronaut TP Roll Holder. Not really a gaming related item but during a long session at the console, we all need a comfort break at some point!
This is a cute design that can be found on Cults 3D and designed by Sliceables. The slight downside is that you need to pay to download the printable file but it's not that expensive.
If I'm honest, the astronaut has the right idea in keeping their helmet on as there's nothing pleasant about spending time that close to the toilet! The designer has also suggested that the helmet can be used as a phone holder which is a great idea in principal but I'd still prefer to keep mine away from the bowl!
Still, a fun design and a good conversation piece, if in fact you have conversations about the interior of your bathroom.
Final Thoughts
I've shown you a few ideas of things that you can 3D print for home use and to maybe enhance both your gameplay environment and your daily living. The list is just a small and eclectic view of the vast array of items that you can 3D print. Some of them are useful, some you wonder why you didn't think of it yourself and some you just wonder "why?".
Anyway I hope you find something that might take your interest and lead you down the rabbit hole to some more designs.